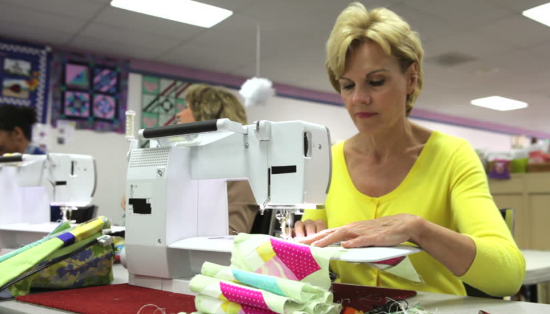 Before you begin sewing, it is imperative to set up your sewing machine in the right directives. Three essential steps feature during the arrangement of your sewing machine. They are plugging to a suitable power supply, considering the positioning of the needle and inserting the presser foot. All sewing machines do not carry the same setup, so it is necessary to refer to your manual as and when required. Fixing the parts in a proper sequence is important. It is important to remain vigilant during the setup process. Let's now look through each of the steps in detail.
Make sure to dust your sewing machine if you have not used in the recent past. Then plug in the different sources based on the model of your sewing machine. First and foremost, connect the cable and the power socket to your sewing machine. If the pedal of the machine has a separate lead, then plug it on separately. Check out for the comfort in a sitting position by placing the pedal on the ground. Then, we move on to the next step. Check the needle, if it's already in place, your work is done. Choosing needles based on the fabric is necessary.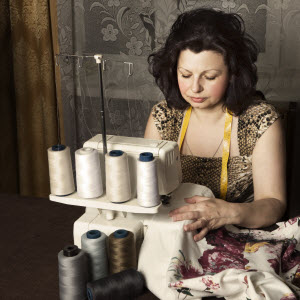 To change the needle if it snaps, first get rid of the broken needle. As you turn the small knob to the right side, the needle can be removed. For inserting a fresh needle, push the new one into its place and screw the knob back. It is now time to setup the presser foot. There are different types of feet available to suit different purposes. A standard one would just do the trick for you. Use the lever on the right side of your machine to raise and lower the presser foot. Position the feet straight below the bar. Make sure to align the feet until it fits in perfectly. Then, switch on the machine to begin sewing.
Read also – To Sew Stuffs In A Jiffy